My dog Hobbit, or Hobby as we call her, is a Polish Lowland Sheepdog, or PON (for Polski Owczarek Nizinny). Read about this amazing, versatile breed here.

She was a stray who was picked up on the side of the road by a friend. To discover later that she is a rare breed, one of the Herding category, considered one of the most desirable dogs to own, was unbelievable.

She started out as a weird-looking puppy (see the photo above), categorized at the vet in her medical records as the breed "Terrier X". However, as she grew, it became apparent that her coat does not stop growing, becoming quite shaggy and in constant need of brushing.

She also displayed many characteristics of the PON breed, loving to herd animals, chidren, and even chickens. She has the well-loved PON smile that makes it hard to discipline her, but she is so clever and well-behaved that there is rarely any need to. She has been taught to catch Frisbees and jump through hoops, can be commanded to escort a child to their room and put them to bed, and has climbed mountains, swam in lakes, and even figured out how to climb up a ladder onto a raft !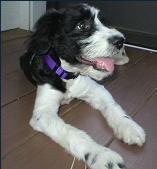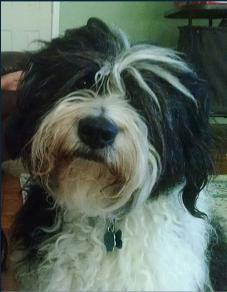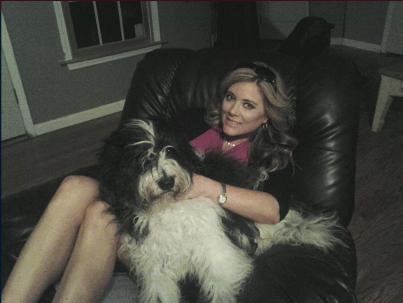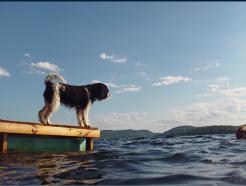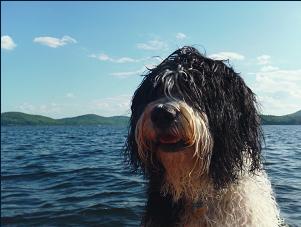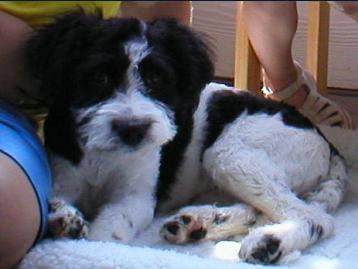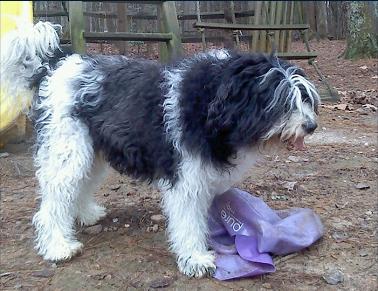 She loves to play with big bouncy rubber balls but always ends up tearing them.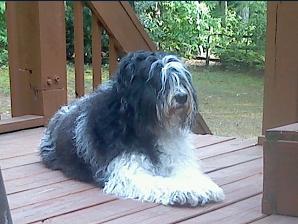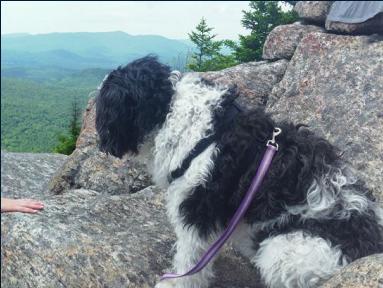 She climbed Pharaoh Mountain in the Adirondacks. That's Hoffman in the distance.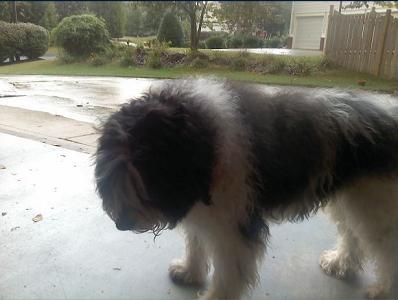 This was during a storm with very loud thunder from lightning striking repeatedly nearby, and it was making her very unhappy.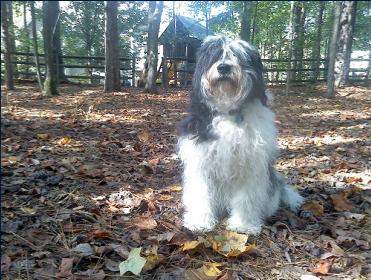 She loves exploring in the woods, but she doesn't like excessively crinkly-sounding leaves!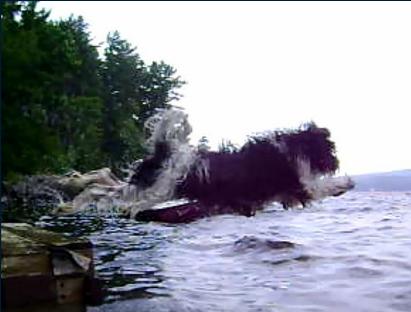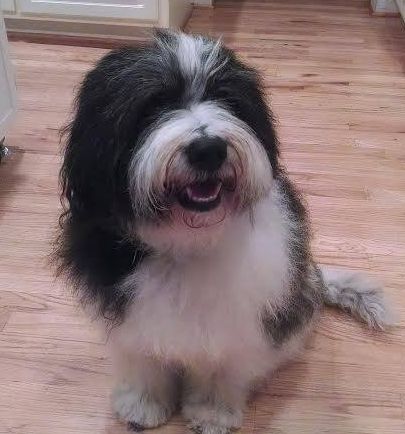 Just brushed....who's a pretty girl?