For my birthday this year, I baked a Paleo chocolate cake!

The recipe came from here. It was a hit at Thanksgiving dinner (which was my birthday).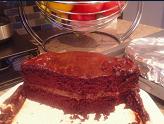 By adhering to a mostly Paleo, Gluten-Free, Dairy-Free, Sugar-Free diet, I have managed to lose weight, get my thyroid condition under control, eliminate excessive joint pain, and feel much more energy!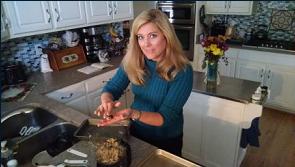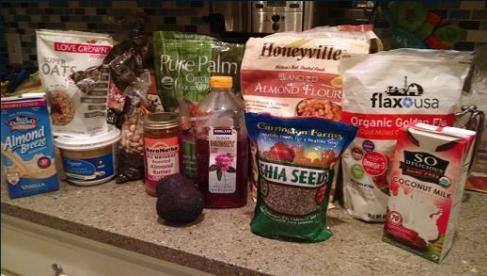 Ingredients for Paleo Cooking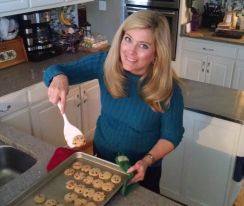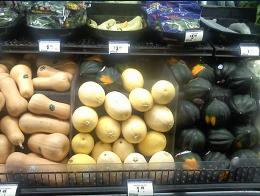 To prepare dishes and meals which are free of gluten, grain, corn, starch, sugar, dairy, soy, and legumes, you need to find and use various ingredients that can be made into dough, can provide sweetness, deliver protein, serve as oils, fats, and deliver crunchiness, saltiness, and nuttiness. Cocoa is allowed, which opens the door to many tasty treats. Coconut-based shortening and milk is fine. Then you can go ahead and get fish, beef, chicken, and pork for your meals. Mushrooms, eggs, bacon, all sorts of fruits, honey, and red wine are on my shopping list.


Almond flour and coconut oil come in handy for baking, along with cocoa (did I mention it already?). Honey provides sweetness. Rice, corn, and potatoes are not considered suitable for Paleo cooking (except sweet potatoes) due to high carb content, but chopped and diced cauliflower is great for a side dish which can soak up other flavors. Onion is a savory additive which I use in omelets and sauteed with other veggies along with garlic.

Kelly's Paleo Tip:

Always plan ahead, and have healthy snacks ready to go!
I always take advantage of left-overs for this purpose. When I am leaving for work, I put some left-over cooked chicken in a container, throw in an avocado & tomato, and a small container of Mrs. Dash spice. Also, a sandwich bag of cut up celery and carrots. It's easier to be Paleo on the go, as long as you're prepared!

Kelly's Paleo Tip:

Sometimes you just want a salty snack, and one of my favorites is this simple preparation. Peel and slice into thick discs some sweet potatoes and zucchini squash, then shake in a food storage bag with sea salt, a little oil and some Mrs. Dash, then bake in the oven at 375 degrees until they start to turn golden brown - don't overdo it! They are great to munch on while you are going about the business of cooking the rest of your dinner, like salmon.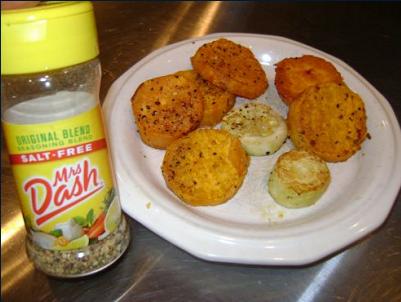 March 2015

I made some breakfast bars to get me out the door, bring to work, and keep in the car.

This is a modification of various Paleo baking recipes I have tried, and the measurements can always be adjusted for your taste:

Almond Flour - 2 cups
Coconut Oil - 3/4 cup
Vanilla Extract - 1 Tsp
Agave Syrup - 1/2 cup
Baking Soda - 1/2 Tsp
Sea Salt - 1/4 Tsp

Chopped/Ground Walnuts - Handful
Raisins - Handful
Shredded Coconut - 1/2 cup

Melt the coconut oil over low heat. Mix the flour, oil, vanilla, syrup, baking soda, and salt. I use an electric mixer. Once it looks like batter, add in the optional ingredients - nuts, raisins, shredded coconut.

Lay in a pan greased with a little cocnut oil, 8x11 or 9x9. Bake at 350 degrees for 20 minutes or until golden-brown.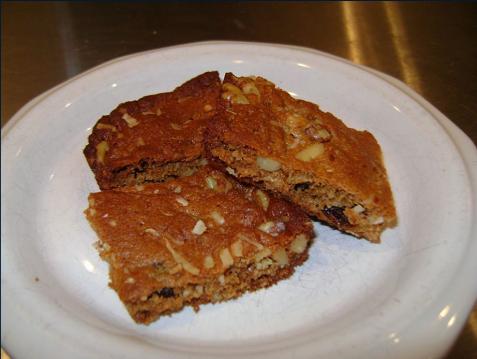 August 2015 : Spaghetti Squash and meatballs

Cook spaghetti squash as described below in my Trifecta of Squash dishes.
Recipe for gluten free turkey meatballs:
For my family of 5, I used 2 lbs of ground turkey (use beef if you prefer)

About 1/2 cup of ground almond flour
2 tsp. Italian seasoning
1/2 tsp. Sea salt
1egg
1 tsp. garlic powder

Mix all the ingredients, form into meatballs.
In a pan, brown them using olive oil.
Transfer to baking dish with tomato sauce (I used tomato/basil sauce with no added sugar)
Bake at 350 covered with foil for about 45 minutes

Serve over cooked spaghetti squash!